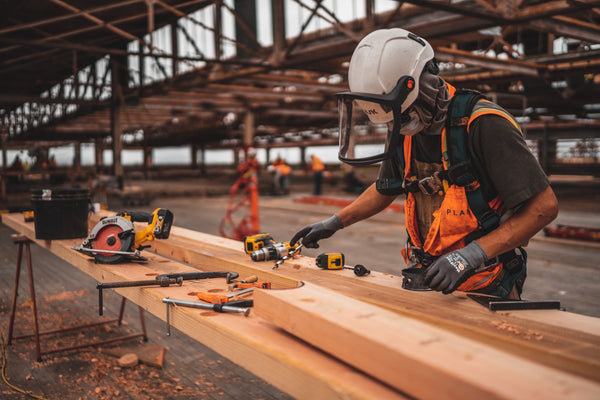 Bizsafe 3 Certificate Successully Renewed
FOR IMMEDIATE RELEASE 
29th March 2023, Singapore – We are pleased to announce that our manufacturing arm, Kian Wah Contract Pte Ltd, has successfully renewed its BizSafe 3 Certification.
The bizSAFE programme, supported by the Ministry of Manpower was designed to help companies build workplace safety and health capabilities.
bizSAFE Level 3 recognises that our company has conducted risk assessments for every work activity and process in your workplace, in compliance with the requirements in the WSH (Risk Management) Regulations.
We are pleased to see that our Risk Management Audit was successful. As a manufacturing company with carpenters operating table saws, it is critical for us to ensure our workshop remains a safe environment.
This certification will continue to strengthen our position as a partner to larger organisations in Singapore working on complex construction and renovation projects.
About Risk Management Regulations (Extract from WSH Council Website)
"All workplaces must conduct risk assessments for all work activities and processes under WSH (Risk Management) Regulations. These risk assessments must be reviewed as and when the work activities change or every 3 years, by law.
bizSAFE Level 3 and above recognises that your company has put in place systems to manage workplace risks and complies with WSH (Risk Management) Regulations. To achieve this, you must engage a Singapore Accreditation Council (SAC) Accredited Auditing Organisation to assess the implementation of risk management in your workplace using the bizSAFE Level 3 Risk Management audit checklist."
More About the bizSafe programme
About HomeShake
We are carpenters, designers, artisans. We build more than wardrobes and cabinets: we custom-make furniture, we varnish, we upholster. We do everything in-house, by hand, in the most traditional manner. Quality is our utmost concern.
More About HomeShake's Legacy
More About HomeShake's Furniture Configurator