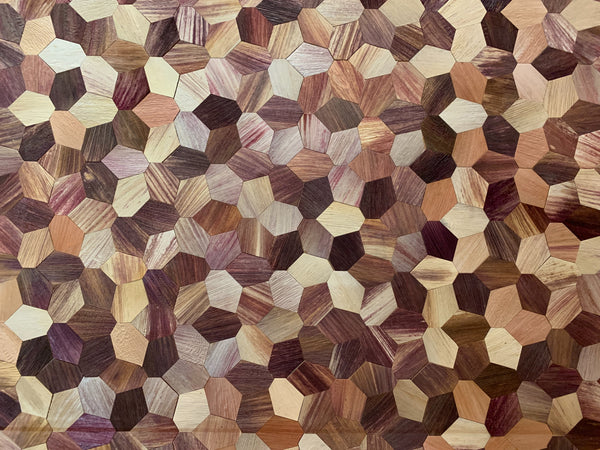 Is Wood Veneer Considered Real Wood?
Wood veneer furniture is made from thin slices of real wood that are glued onto a core panel, such as solid plywood (BB/CC Grade). While wood veneer furniture is not made entirely of solid wood, it is still considered real wood because it contains a layer of genuine wood that can be sanded, stained, and finished like solid wood.
A Few Things About Wood Veneer
The quality and appearance of wood veneer furniture can vary depending on the type of wood used and the thickness of the veneer. Higher-quality wood veneer furniture may feature thicker veneer layers and higher-grade wood species, while lower-quality wood veneer furniture may use thinner veneer layers and less expensive wood species.
Compared to solid wood furniture, wood veneer furniture can be less expensive while still offering the look and feel of real wood. However, it is important to note that wood veneer furniture may not be as durable as solid wood furniture and may be more susceptible to chipping or peeling over time.
A Popular Material for Luxury Furniture
While solid wood is generally considered the top choice for luxury furniture, wood veneer is also commonly used in high-end furniture designs. Wood veneer can offer a beautiful, natural wood grain pattern that can be difficult to achieve with solid wood alone, and it can also provide a more consistent finish across large surfaces.
In luxury furniture, the quality of the wood veneer is typically very high, with thicker veneer layers and high-grade wood species used. The veneer is often carefully selected and applied to ensure a seamless, natural appearance that highlights the unique characteristics of the wood.
Overall, whether solid wood or wood veneer is used for luxury furniture depends on the specific design and materials chosen. Both options can be used to create stunning, high-quality furniture pieces that will last for many years with proper care and maintenance.