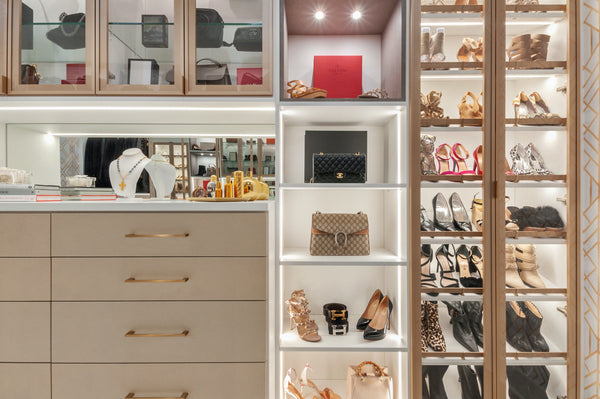 How to Customize my Wardrobe?
Designing a wardrobe can be challenging, but it's not necessarily difficult. It depends on factors such as the size of the space, the desired style and functionality, and your personal preferences and needs.
Here are some things to consider when designing a wardrobe:
Space: Measure the space where you want to install the wardrobe and consider the available storage options, such as hanging rods, shelves, and drawers.

Style: Think about the style and aesthetic you want for your wardrobe. Do you prefer a modern, minimalist look or a more traditional style?

Functionality: Consider how you will use the wardrobe. Do you need more hanging space, shelves for folded clothes, or drawers for accessories?

Lighting: Lighting can be an important factor in making your wardrobe functional and enjoyable to use. Consider adding task lighting or a lighted mirror.

Materials: Choose materials that are durable, easy to clean, and match your desired style. Common materials for wardrobe construction include wood, metal, and laminates.
While designing a wardrobe can be challenging, it can also be a fun and rewarding process.
There are many resources available to help you with the design, including online tools, design software, and professional wardrobe designers.
With careful planning and consideration, you can create a wardrobe that is both functional and stylish.
Check out our Wardrobe Planner to start your project on the right foot!