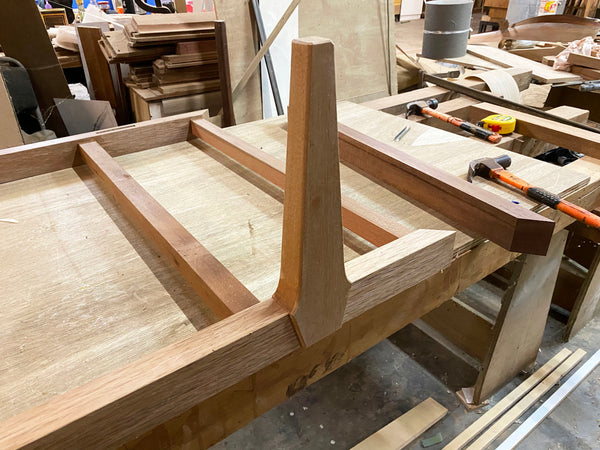 6 Reasons Why You Should Customize Your Furniture
Finding the perfect piece of furniture is a daunting adventure. If you already have commissioned a bespoke dining table, you already know it is very special experience. If not, here are reasons why our clients work with us.
1. Unique Design: Custom-made furniture allows you to create unique pieces that are tailored to your specific style, taste, and space requirements. You can choose the materials, color, size, and design that fits your needs.
2. Perfect Fit: When you order custom-made furniture, you can have the piece made to fit perfectly in the space you have available. This can be especially important for small rooms or awkward spaces where off-the-shelf furniture might not fit properly.
3. High-Quality Materials: Custom furniture makers often use higher quality materials than what is typically used in mass-produced furniture. This can result in a longer-lasting, sturdier piece of furniture.
4. Personalization: When you order custom-made furniture, you have the opportunity to add personal touches and features that make the piece truly your own. This could include special carving, inlays, or other design elements. We have a CNC machine to carve your name, for instance, of the logo of your child's favourite K-Pop band.
5. Supports Local Business: By ordering custom-made furniture, you can support local furniture makers and artisans who take pride in their work. We have been manufacturing furniture in Singapore for over 50 years. We also work with local suppliers.
6. After-Sales: We don't just manufacture, we repair, we revarnish, we refurbish, we reupholster. Choosing bespoke is also having the assurance that someone will always be there to help you fix your furniture whenever you need to.
Overall, custom-made furniture can offer a higher level of quality, uniqueness, and personalization that can make a lasting impression in your home.